General / New product & technology
Seqens Cosmetics strengthens the traceability of its organic active ingredients by authenticating plant species using DNA tests.

Since May 2019, all organic actives produced by Seqens Cosmetics are traced on the blockchain (ACT4s.com), which makes it possible to guarantee COSMOS compliance in real time, from the plant raw material to the finished product.
In addition to this full transparency approach, Seqens Cosmetics has decided to use DNA Gensee to guarantee the authenticity of the plant species used in their organic active ingredients by using DNA tests.
We started by ensuring te authenticity of the organic buckwheat contained in our active Cell'intact and we have gradually extended DNA testing to all our plant species used in the manufacture of our organic active ingredient, in order to assureour customers of the authenticity of our raw material.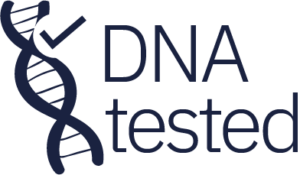 The genetic analyses carried out by DNA Gensee will enable Seqens to guarantee to its customers the authenticity of their botanical raw materials. This is an extra step towards the transparency demanded by the cosmetic market.
To complete the product's identification, Seqens Cosmetics also analyzes the phytochemical profile of the raw material and of its finished product.