General
Polymerization expertise for cosmetics
With more than 50 years of experience in the scaling up and custom manufacturing of small molecules and polymers, SEQENS Cosmetics offers a continuum of expertise from the laboratory to industrial scales.
Our ingredients are manufactured in France in Ecovadis Gold and Platinum Certified production sites and are available at the highest levels of purity.
Over the years SEQENS Cosmetics has acquired a strong expertise in strategic processes for the cosmetics and fragrances industries such as polymerization, acylation and esterification.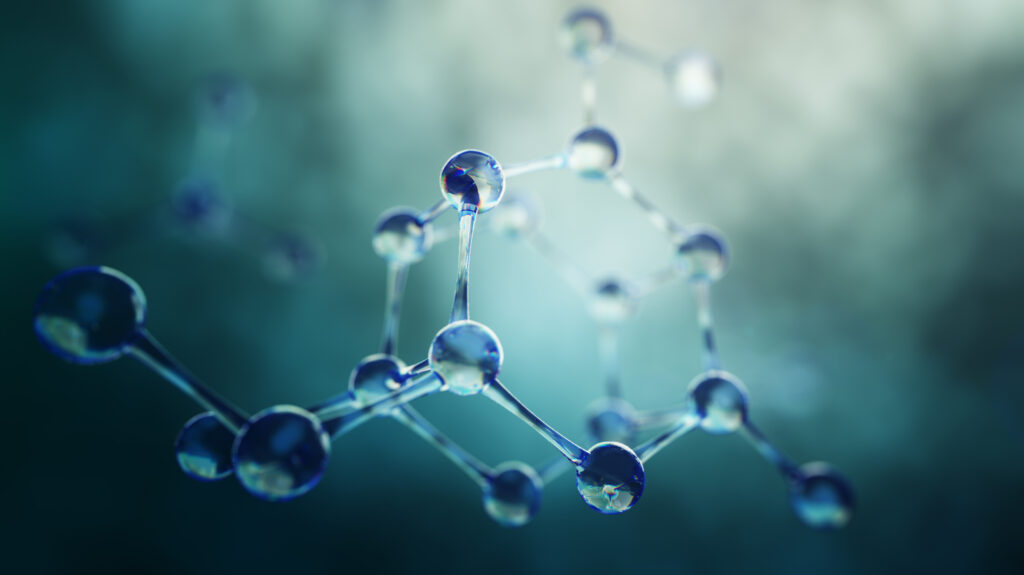 Polymerization processes
Polymerization refers to the process by which small molecules (monomers) react with each other to form high molecular weight molecules leading to polymers. Polymerization reactions include chain growth-polymerization and step-reaction polymerization.
Polymers ingredients are widely used in the cosmetic industry as antistatic agents, fixing agents, film formers, texturizers, skin and hair conditioning agents and emollients. Particularly, acrylate copolymers (such as polybutyl acrylate), polyvinylpyrrolidone, polyesters and polyamides (like polyundecanamide) can be provided upon request.
SEQENS Cosmetics offers different polymerization processes such as radical and condensation polymerization. Also, various types of reactors and capacities as well as carefully mastered reaction parameters such as temperature, agitation and flow rate give the ability to SEQENS Cosmetics to manufacture a wide range of polymers.
Polymers are also extensively used for other industries such as pharmaceuticals, fine chemicals and electronics. Notably, SEQENS Canada has a long-time expertise in polymerization in particular for the microelectronics and semiconductors industries. For example, semiconductive polymers such as polycarbazoles and polythiophenes as well as photoresists such as polysiloxanes and polyimides can be manufactured with the most stringent specifications, including metal content to the ppb level.