General
Discover the Experts' Opinion about "Skin, Brain and Emotions" in the last issue of Industries Cosmétiques
Aïna Queiroz our innovation and scientific communication expert discusses the link between skin, brain and emotions bringing new perspectives for the beauty industry.
The emotional era in cosmetics
The cosmetics industry is cur­rently entering the emotional era, sear­ching for more rationality to substantiate arguments about skin beauty and emotions and these insights pave the way for the development of"emotional beauty" enhan­cers.

Aïna Queiroz in Industries Cosmétiques special edition 2020-2021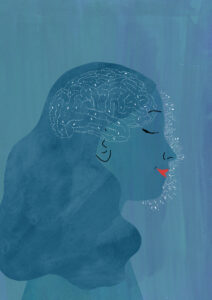 Good news, the last Special Edition of Industries Cosmétiques is freely accessible here!